Outdoor Fitness Concepts (OFC) are delighted to announce their partnership with Munroe K, owners and operators of the White Rose Park in Leeds, which incorporates a mix of office, commercial and educational assets.
The partnership will see Outdoor Fitness Concepts deliver their turn-key outdoor Training Parks® solution to the park's 28-acre estate, the first of its kind for a commercial office campus in the UK.
The Training Park will form part of the ongoing commitment made by Munroe K to consistently design an environment where the 5,000 plus onsite employees can thrive, and contributes to the long-term improvement of their health and well-being.
Jonathan Shires, White Rose Park General Manager, said:
"We are really pleased to be partnering with OFC to create our outdoor training facility. The team have taken the time to understand our needs and have designed a space that we can't wait to deliver to everyone in the spring. The Training Park follows our partnership with hero Wellbeing in 2021."
He continued:
"We believe the combination of the White Rose Park Navigator wellness app and the new Training Park offers everyone at White Rose Park the opportunity to lead a healthier lifestyle. We spent a long time searching for the right mix of equipment in order to make the area truly accessible to all on site and we're confident there's something for everyone in the designs Steve and the team have created for us."
The new Training Park will feature commercial outdoor fixed variable load strength machines, fixed callisthenics and functional equipment. A converted 20ft shipping container with a roller shutter door will provide wheelchair users access via a ramp to a Hoist multi-use functional trainer. A Cybex Sparc and Hoist Lemond Elite bike will complete the lineup and provide a cardio capability, the addition of a 145 square metre canopy with lighting, will fully convert the space to an all year, all-weather, 24-7 training space.
Steve Perrins, Founder and CEO of Outdoor Fitness Concepts added:
"It's been a real pleasure working with Jonathan and the team at White Rose Park to help them realise their vision of a year-round outdoor training facility and we are very much looking forward to delivering the project."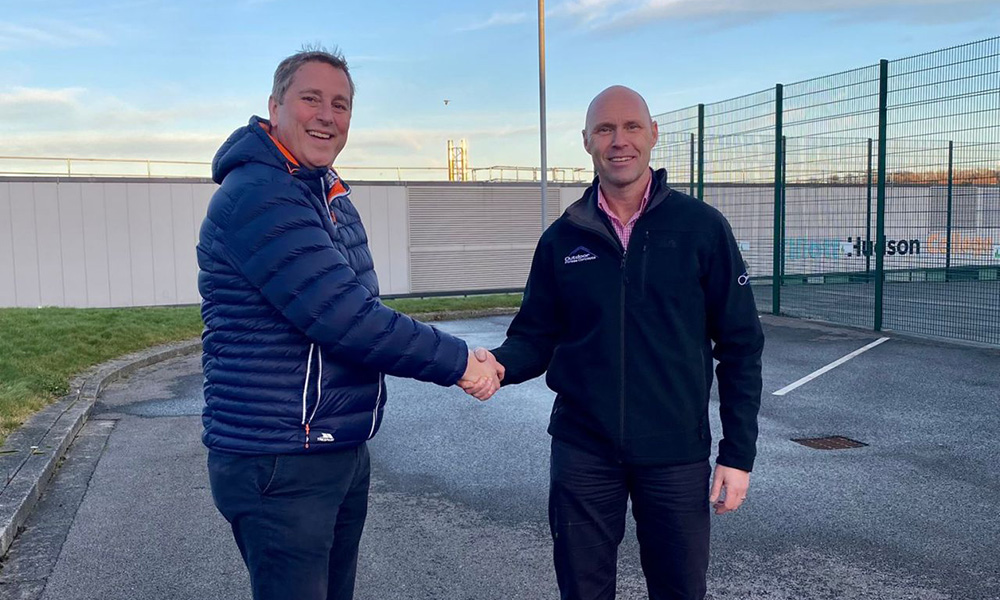 Above: Jonathan Shires, General Manager at White Rose Park and Steve Perrins, Founder and CEO of Outdoor Fitness Concepts.